Vance & Hines - Fuelpak FP3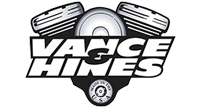 Cyber Week Savings
Save an additional $25 instantly
Plus CYBER Discount in cart!

Description
Fuel Moto includes a free smartphone handlebar mount with every FuelPak FP3 purchased!
The Fuelpak FP3 is available Harley-Davidson models which use CAN Bus HDLAN ECM & J1850 ECM which includes 2007-2016 Touring, 2007-2016 Softail, 2007-2016 Dyna & 2007-2016 Sportster models. This unit connects wirelessly by Bluetooth to your iPhone or Android Smartphone. Fuelpak FP3 is a flashed based tuning product which has the ability to recalibrate various engine parameters and mapping for exhaust systems and other performance upgrades downloaded from the library of calibrations developed by Vance & Hines.
With the Fuelpak FP3 module plugged-in, Live Sensor Data can be streamed through your smartphone to display speed, RPM, cylinder head temperature, voltage, gear selection and several other channels.
Smartphone App User Interface (iOS & Android)
Recalibrates ECM by Flash tuning
Autotune Feature for enhancing your tune
Display Live Sensor Data on your smartphone
Important Notes:
Fuelpak FP3 requires a user supplied iOS or Android based unit such as a smartphone or table which is not included with purchase.
FuelPak FP3 is a flashed based tuner which gives you basic control of fuel & spark. This product is best suited to Stage 1 modifications such as air cleaner & exhaust. FuelPak FP3 does not support modifications such as aftermarket cams or big bore kits.
FuelPak FP3 maps are developed by V&H exclusively based on exhaust systems manufactured by V&H.
FuelPak FP3 does not use a software suite for computer use, all tuning is done via smartphone or tablet.
FuelPak FP3 marries to a single bike, this product cannot be unmarried, relicensed or used on another bike
Aftermarket Product Use
By checking the box and clicking continue below, the individual acknowledges and agrees to the following terms and conditions:
In order for performance components to be listed "for use on a public highway" there is an approval process that needs to be met. This approval process varies based on the component (e.g. the process for a head lamp bulb and an exhaust system is entirely different). If a product manufacturer opts not to obtain approval for use on a public highway, the part is labeled and is intended for "off-road use only".
Performance components that have been approved for use on a public roads are badged on www.fuelmotousa.com with the STREET LEGAL stamp and are U.S. 49-State legal manufacturer declared emissions replacement parts.

Performance components not approved for use on public roads are badged on www.fuelmotousa.com with the OFF-ROAD USE stamp are not legal to use and operate on public roads. Fuel Moto Inc. or www.fuelmotousa.com hold no responsibility either implied or otherwise for mechanical, electrical or other failure when using any aftermarket performance product. Items sold for off-road use only are not legal in many states and provinces and are not intended for use on a public road.

By purchasing any aftermarket performance product, the customer takes full responsibility for any use, and/or misuse of the product and agrees that Fuel Moto Inc or www.fuelmotousa.com holds no responsibility for any consequences, legal, or other, of such use and/or misuse. The use of performance modifications may violate warranties from the manufacturer of the vehicle or from others. Use of this product for purposes other than solely for competition is a violation of federal law and may violate applicable state or local environmental, motor vehicle and other laws.