Tune In To Fuel Moto
Dynojet Power Vision "Tune in to Fuel Moto" trade in promotion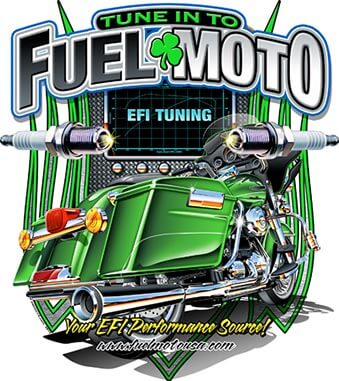 Please include the Tune In return form along with your trade in fuel tuner:
Fuel Moto is offering a unique trade in program to customers with any 2001-2015 Delphi fuel injected Harley Davidson model offering them an opportunity to Tune in to Fuel Moto and Dynojet Power Vision by trading in their existing EFI tuning product for a $150.00 credit/rebate off the retail price of $549.00 for Dynojet Power Vision PV-1 or PV-2 unit. Fuel Moto will program your Power Vision for your combination with one of our FM calibrations and the unit will come updated with the latest firmware and features, including the new enhanced Auto Tune.
The rules are pretty simple, customers can either send their current tuning module beforehand for the $150.00 credit, or they may purchase the unit for the $549.00 retail price, send in their tuner and receive a $150.00 refund upon Fuel Moto receiving the product. Acceptable tuning products for this promotion which we will allow credit for include but are not limited to piggyback tuners such as V&H Fuelpak, Cobra FI2000, Dobeck TFI, DFO, Terminal Velocity, Dynojet Power Commander, FM EFI Tuner and others. We are also accepting ECM flash tuners such as SERT, SE Pro Race Tuner, TTS Mastertune as well. Trade in product must be from the same bike as the Power Vision is being purchased and programmed for. Customers are responsible for shipping their units to Fuel Moto.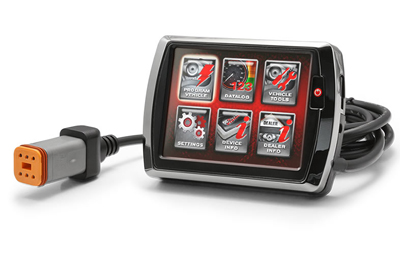 Fuel Moto reserves the right to change, modify, extend, or discontinue this promotion at any time. The Tune in to Fuel Moto promotion is not valid with other Fuel Moto offers & packages. More more info or to participate you are welcome to contact us at 920-423-3309, thank you for Tuning In To Fuel Moto!