Power Packages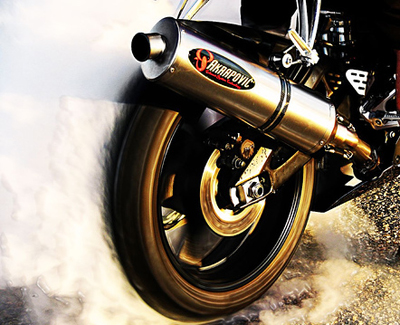 The best combination of proven performance and value on the planet!
Fuel Moto develops our legendary Power Packages based on our R&D and extensive in house dyno testing to offer you the ultimate in proven performance and value. From our thousands of hours of in house testing we know which specific combinations work best on each model. We develop custom maps for each combination so your package will come ready to install and ride, no dealer downloads, no improperly mixed and matched components, and dealership B.S. required. We have sold thousands of our packages with a proven track record of very satisfied customers.
We pride ourselves with the ability to tailor your package based on your personal needs. We put these packages together on a one on one basis, for an evaluation on what is available and the performance you are looking for contact us at 920-423-3309 or email We also install all of these packages at our location. Have our master tech's install your package in a true race shop atmosphere, many times right while you wait for a true drive in/drive out experience.
Step 1: Choose your EFI Tuner
Fuel Moto continually develops extremely accurate custom Dynojet fuel maps in house for each application and we will program the unit for the specific combination you choose for a true plug and play install. We also offer several other tuning modules which can be self tuned, and some of them include auto tune options.
Step 2: Choose Your Air Cleaner
We offer a wide range of air cleaners to choose from replacement hi-flow elements to full air cleaner replacements. Whether you are looking to keep your factory look by installing one of our Pro Billet air cleaners under the factory cover or if you are looking for an entirely new look and style, we have the options to fit your needs.
Step 3: Choose Your Exhaust System
Fuel Moto has over 500 exhaust systems IN STOCK at our location from several top companies, and we are also the manufacturer for Jackpot and E-Series exhaust systems for Harley Davidson motorcycles. For the best Power Package discount, add a complete exhaust system to your cart - however slip on mufflers still qualify as well!
Step 4: Choose Your Options
There are a wide range of options available for increased performance, sound or looks. We offer performance enhancements such as performance cams and other engine components. There are also several excellent options for EFI Tuning such as the Auto Tune Pro accessory and we can include any of these options in your package.
Step 5: Use your coupon code - POWERPACKAGE
When you have picked out the items you are interested in, simply add them to your cart and enter the following coupon code to receive instant savings: POWERPACKAGE. We would welcome you to contact us at 920-423-3309 with any questions as we can provide immediate assistance or you can also email us at .