126" Fuel Moto Outlaw Engine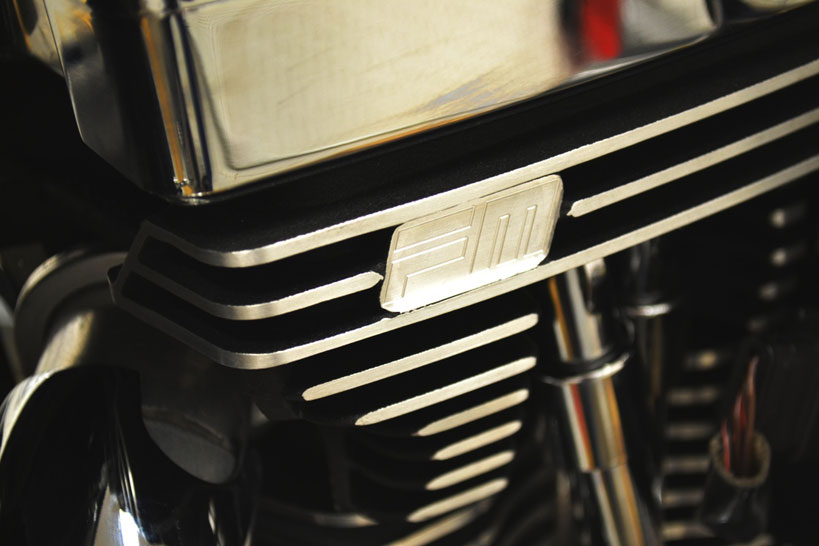 The Fuel Moto 126" Outlaw is a complete turn key engine designed to deliver top level horsepower & torque. Each engine is custom built by Fuel Moto to your individual requirements from 100% new components. Engine includes MSO (Manufacturer Certificate of Origin) from H-D Motor Company. Requires supportive parts capable of 150+ horsepower such as exhaust system, throttle body, injectors, air cleaner, clutch & EFI tuning product (not included).
$7995 -
Order your 126" Fuel Moto Outlaw Engine now!
---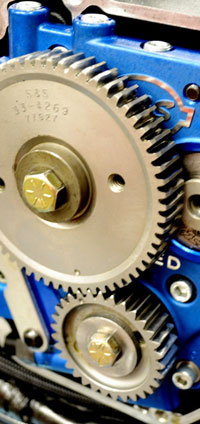 The following items are included with the Fuel Moto 126" Outlaw:
Genuine Harley Davidson SE engine cases with Timken conversion
S&S 3 piece crankshaft, 4140 steel; heavy duty connecting rods
Fuel Moto IC extreme duty cylinders, precision bored; Forged pistons
Fuel Moto Outlaw CNC ported S&S Super Stock heads (port profile by Rick Ward)
Multi radius competition valve job; 660 lift valve springs
Heads machined for HD automatic compression releases
S&S TC3 forged cam plate, S&S three stage oil pump
Wood Performance camshafts
Wood Performance alpha Directional Lifters
Fuel Moto adjustable pushrods
S&S forged roller rockers
S&S rocker housings & rocker stands
S&S lifter blocks
S&S gear drive (optional)
Retail Price: $7995.00 Complete kit
Professional turn key Installation: $8745.00 at our location including the complete engine, break in & dyno tune on our state of the art dyno. (*does not include required peripheral such as EFI tuning device, exhaust system, throttle body, or other associated parts such as oil & filter)
---
Additional Images
---
Dyno Charts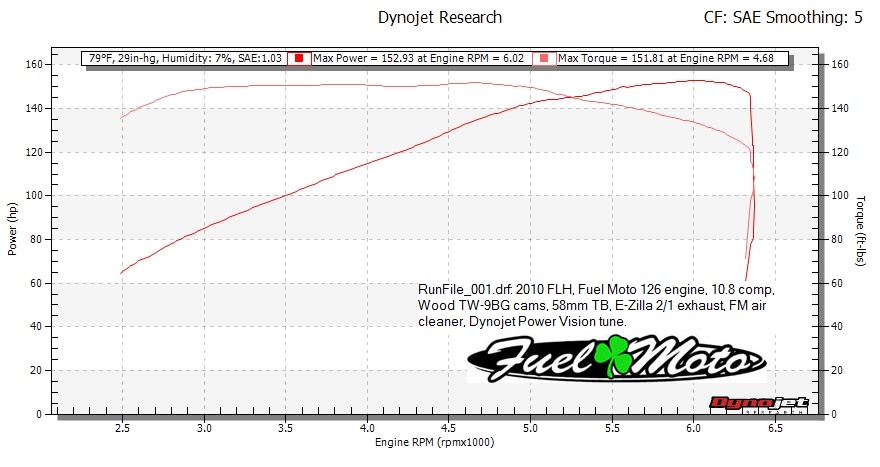 ---
Emissions Notice
The Fuel Moto Outlaw 126" crate engine is specifically designed and designated as/for "Competition and Racing Vehicles Only". Any/All model application pictures shown are for reference only and solely intended for Competition and Racing Vehicles only and must not be used at any time on a public road/highway.