107" 'EZ' Big Bore Kit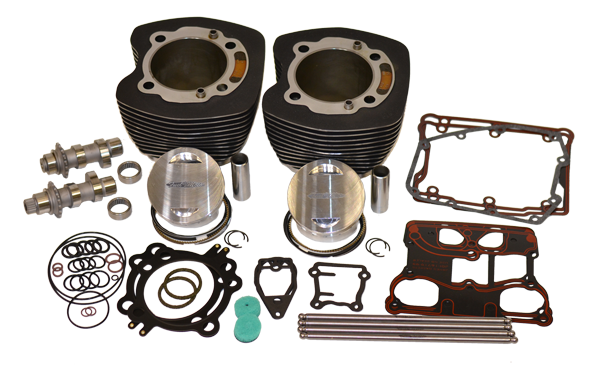 The Fuel Moto 107" 'EZ' kit is a simplified version of our standard 107" kit while still maintaining the absolute highest quality components. The 107" 'EZ' kit is designed to work with stock cylinder heads and valve train components. The 107" 'EZ' kit contains custom components such as CP Carillo forged pistons and perfect fit pushrods, all of which have been extensively tested in house both on the dyno as well as in real world conditions to ensure top level performance on all HD Twin Cam 96" and 103" motors.
$995 - Order your 107" 'EZ' Big Bore Kit now!
Contact us at 920-423-3309 with questions or to place your order! We aim to keep all parts readily available and to ship your order within 1-2 business days of being placed.
---
The Fuel Moto 107" 'EZ' kit includes the following:
Custom Fuel Moto CP Carillo forged pistons at 10.25:1 compression
Precision bored OEM cylinders ready to install with ring end gap set (core exchange, or send us your cylinders)
Wood Knight Prowler TW-555 cams
Fuel Moto Perfect Fit Pushrods
All necessary gaskets, O rings, Torrington inner cam bearings
Complete installation DVD
Unlimited tech support from Fuel Moto
Retail Price: $995.00 Complete kit
Professional turn key Installation: $1899.00 at our location including the complete kit, break in & dyno tune on our state of the art dyno. (*does not include EFI tuning device, exhaust system, throttle body, or other associated parts such as oil & filter)
Fuel Moto also offers package deals for the 107" kit bundled along with tuning components, exhaust systems, and air cleaners. We have a wide range of 107" calibrations available for Dynojet Power Vision, PC-V, and Thundermax we can supply with our kits.
---
Optional Accessories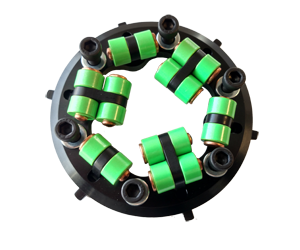 Fuel Moto / AIM Variable Pressure Clutch - $285-400
Description: The Fuel Moto / AIM variable pressure clutch is the most cost effective and powerful kit available to upgrade your H-D stock clutch to handle the added power of the Fuel Moto big bore kit. Developed by Fuel Moto with a specific weight combination to suit our engine packages this clutch will support up to 130 horsepower / torque with the OEM spring and up to 150 horsepower / torque with the optional heavy duty spring all with up to 7% reduction in clutch lever effort.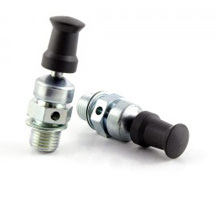 Manual Compression Releases - $100 / pair
Description: When building your engine up from a 96ci your cylinder heads are not equipped with any sort of compression release. With the increased compression in a big bore kit it is highly recommended to have us install a set of manual compression releases. These simple push-button releases will prevent any excess wear to your motorcycle. Manual compression releases are not required when building your engine up from a 103ci engine as your cylinder heads are already equipped with compression releases.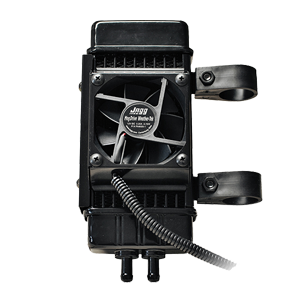 Jagg Oil Coolers - $399-550
Description: If your motorcycle is not currently equipped with an oil cooler or you are simply not satisfied with the stock oil cooler's performance the addition of a Jagg oil cooler certainly makes a difference. There are several options to choose from such as a basic slim line oil cooler all the way up to a fan assisted oil cooler which utilizes a fan to pull air across the oil cooler when your motorcycle is not in motion.
---
Core Exchange
If you have purchased a Fuel Moto big bore kit and are sending back your cylinder cores for a core refund, returns are accepted within 30 days from the purchase date. If you are sending in your engine components to have service performed or if you have purchased a Fuel Moto big bore kit and are sending back your cylinder cores for a core refund please print, fill out, and include the following form with your return: Engine Component Returns Form.
---
Installation Videos
---