Fuel Moto IC Cylinders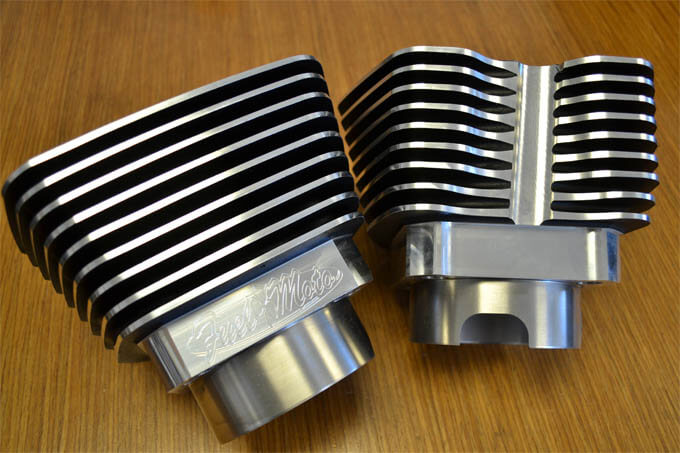 The Fuel Moto IC Cylinder comes standard with our 117" Big Bore kits. These integrally cast, heavy duty cylinders offer a much thicker cast in iron liner and fins which provides the best possible thermal heat dissipation. The IC Cylinders are available in a standard black finish and can be purchased in a standalone IC Cylinder / CP Carillo Piston kit to be used with your choice of cam.
---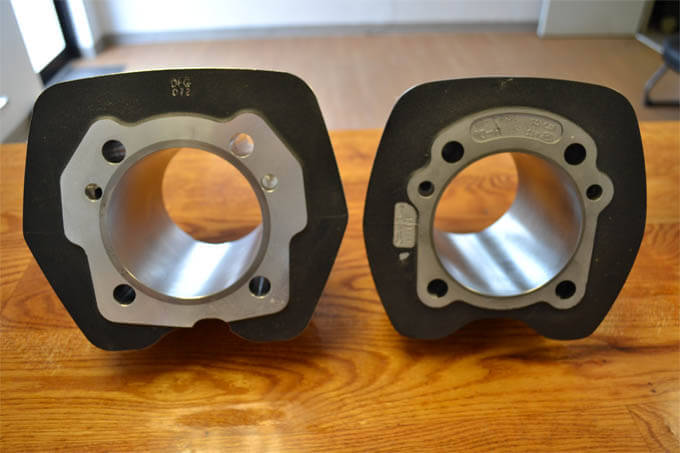 The Fuel Moto IC Cylinder's sleeve is nearly twice as thick as a bored OEM cylinder.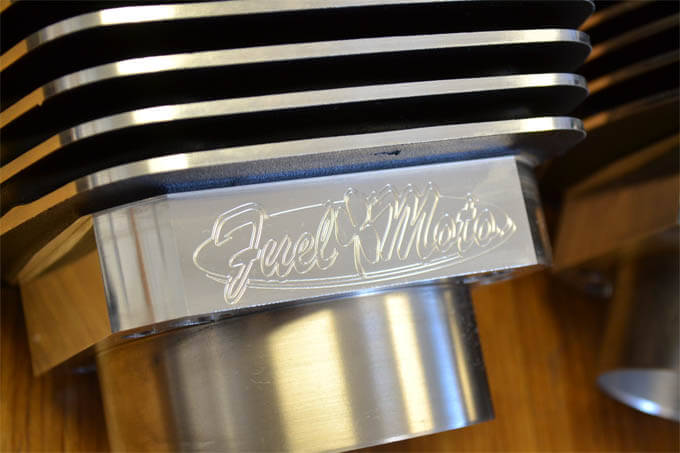 The Fuel Moto logo is stamped on the base of the IC Cylinders.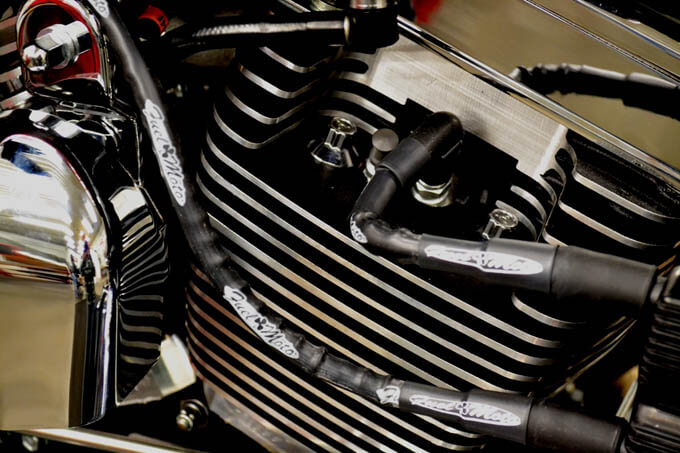 A side profile shot of the IC Cylinders installed on a HD motorcycle. The Fuel Moto spark plug RaceWire also shown.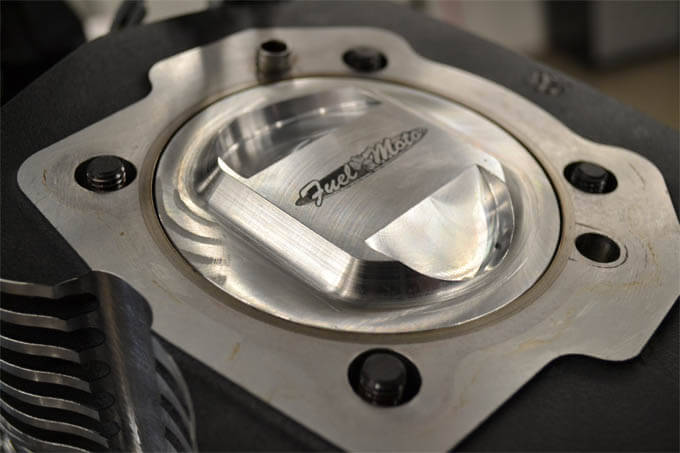 A bird's eye view of the IC Cylinder with the MTC domed piston.