98" Big Bore Kit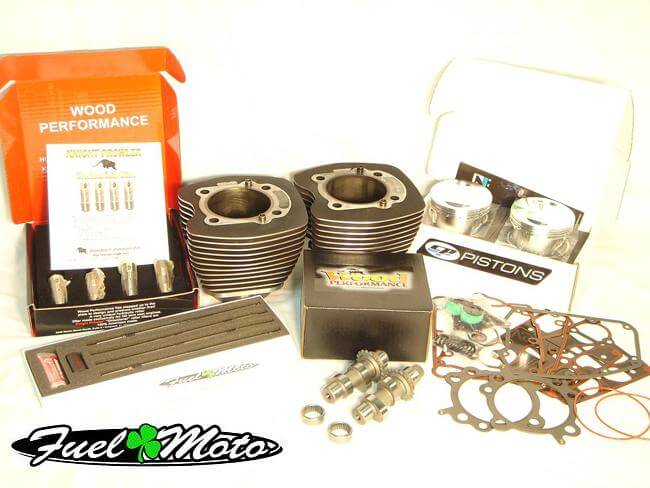 The Fuel Moto 98" Big Bore is a complete kit with the highest quality components all of which have been extensively tested in house both on the dyno as well as in real world conditions. This kit is available for 99-06 Twin cam 88" motors and delivers absolute top level performance.
$1999 - Order your 98" Big Bore Kit now!
The Fuel Moto 98" kit includes the following:
Custom Fuel Moto/CP forged pistons 10:1 compression
Precision bored OEM cylinders ready to install with ring end gap set (core exchange, or send us your cylinders)
Wood Knight Prowler hydraulic cam plate upgrade which includes hyd. cam plate, oil pump, inner/outer cam chains, cam sprockets, tensioners, and all necessary hardware to bring your cam chest to 2012 specs
Wood Knight Prowler TW6-6R or TW-555-6R cams (use of TW-555-6R cams requires updated valve springs on 99-04 models)
Wood Performance Directional Lifters
Fuel Moto Quick Install Pushrods
All necessary gaskets, O rings, and Torrington inner cam bearings
Installation DVD
Tech support from Fuel Moto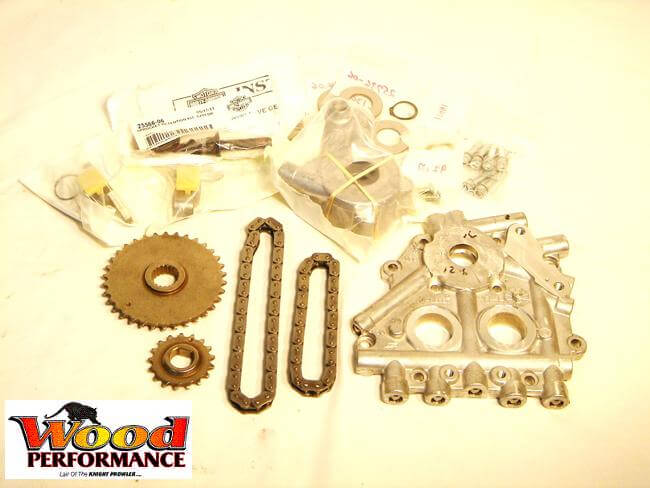 Retail Price: $1999.00 Complete kit
Professional Installation: $2899.00 at our location including break in and dyno tune
Fuel Moto also offers package deals for the 98" kit bundled along with tuning components, exhaust systems, and air cleaners. We have a wide range of 98" calibrations available for Dynojet Power Vision, PC-V, and Thundermax we can supply with our kits.
For Fuel Moto Cylinder head porting click here. For Fuel Moto 107" Big Bore kit click here.
---
Dyno Charts